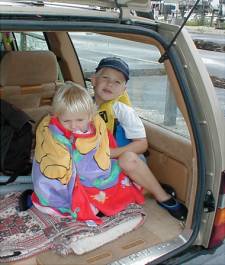 The short Associates were not complaining about the weather, "just about the cold". So they stayed in the car while Sharon and I set up the E68 at the edge of the back bay to experience

"The Softer Side of Pouch"
Sharon took the opportunity to paddle the E68 for the first time.


It is also the first time in years that she has paddled a single; long gone the days when we toured Finish lakes …
Our shortest Associate insisted on taking her turn first with Mama. She's good at getting her two-year-old will, in this case at the expense of her patient brother (almost six) as usual.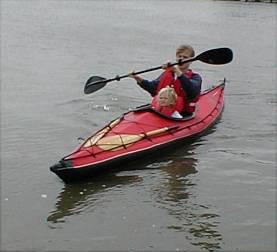 The rudder works. So does edging. But the picture does little justice to the grin on shorty's face …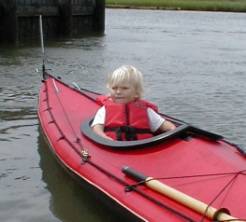 … she refused to accept that all good things come to an end and climbed back in.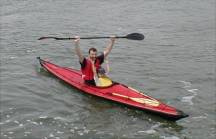 Over two hundred thirty five pounds of live shark bait in a single cockpit.
Paddling the E68 with a little passenger is good form training: Straight arm pulling and lots of torso rotation. I might not want to paddle like this all day, but we might be leaving our old Pouch double at home for our regular two-hour island hops from now on.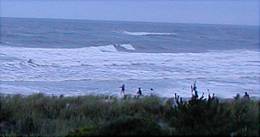 Meanwhile things looked a little different on the ocean side ...